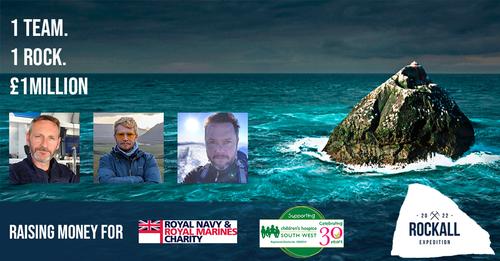 In June 2022 a team will land on Rockall Island, more than 200 nautical miles from the West Coast of Scotland, and the nearest civilisation. Their intention is to survive on the tiny island for one week battling winds and waves in order to raise £1,000,000 for charity
Nobby/G0VJG has the opportunity to activate the rock for 2 days as MM0UKI/p.
QSL via M0OXO/

https://www.rockall2022.org/
Bulgarian Saints Award 2022

LZ290WA
LZ251MA 1-2-2022




LZ475GJ 4-3-2022




LZ303AT 2-4-2022




LZ330AL 18-5-2022


Jun LZ444KA
Jul LZ540DS
Aug LZ258ML
Sep LZ31ZE
Oct LZ457PP
Nov LZ407IZ
Dec LZ634SM
The St. Teodosii Tyrnovski Award
Award level reached for 2021. Claimed.


Bulgarian Saints Award 2020 & 21


Completed and claimed.




WRTC Award

Jan 2022 Completed
Feb 2022 Completed
Mar 2022 Completed
Apr 2022 Completed
May 2022 Completed

High definition TV shows covering aspects of the hobby which is amateur radio.
View all Episodes